About Premiere Laser Centre
The goal of Premiere Laser Centre is to provide highly specialized laser hair removal and skin care services to men and women. Our objective is to establish a close personal relationship with you in order to provide the best possible care.
At Premiere Laser Centre, providing highly specialized laser and skin-care is our passion, not just a job. We are proud to be one of the leading laser hair removal centers in Texas dedicated to the active pursuit of regulation, licensing and training. Our founder started what is now the state group called TACLER, which lobbies for state licensing of laser hair removal professionals with strict requirements for supervision and training of technicians so that unskilled and untrained people will no longer be allowed to offer services to unsuspecting customers.
Because of the research conducted at Premiere, new procedures have been developed that allow us to offer unique services at remarkably low prices. Chin contouring and muscle tightening are only some of our treatment protocols available at a fraction of the cost of other clinics. For more information a consultation is required to see if you are a candidate.
Meet the Staff Of Premiere Laser Centre
---
Deborah Kay Henry, CLS, CSLT and CLHRP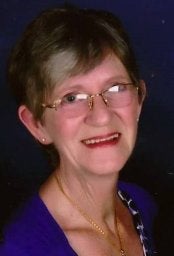 Deborah is a graduate of Rocky Mountain College of Laser Technology. Debbie passed the National Boards to become a Certified Laser Hair Removal Professional which is the highest ranking a laser technician can achieve. She is also a Certified Laser Specialist and Certified Senior Laser Technician.
As our Senior Laser Technician she oversees in-house training. She has been with Premiere since opening in 2001. To insure all new advances in laser technology are utilized Debbie has attended workshops throughout Texas for advanced laser training. She has mastered both Candela GentleLase and GentleYag. She has also trained in the use of the V-Beam by Candela. She is our laser safety officer, and oversees facility quality control.
Debbie is an active member of Denton County CERT (Community Emergency Response Team), and is current in CPR and Skywarn weather training.