Specials at Premiere Laser Centre
Denton, Dallas, Flower Mound, Highland Village Laser Hair Removal

Do you spend hours removing embarrassing body hair prior to going out in public? Visit Premiere Laser Centre and learn how we can help you permanently remove body hair! We offer affordable, quick, and painless laser hair removal services at Premiere Laser Centre, as well as skin therapy treatments. We can assist both men and women permanently remove hair from various parts of their body, including underarms, legs, chest, and back. After you receive laser hair treatment, you no longer have to spend hours shaving, waxing, or tweezing any unwanted hairs. We can permanently remove hair on individuals who have many different types of skin and skin colors safely and efficiently. If you are interested in our Denton laser hair removal services and wish to schedule a complimentary consultation with one of our certified laser hair removal professionals, please contact our office at (940) 320-5432. Below is a list of specials Premiere Laser Centre offers for both first time and returning customers. Please be sure to check our website on a regular basis to view our ongoing specials and discounts!
Want to be the first to see our specials! LIKE us on Facebook and receive $10.00 off your next service.
---
---
NOW available Premiere is offering Microblading Facelift:
A Bio-ultimate facelift is a non-surgical non-invasive cosmetic technique that provides an array of aesthetic benefits. A Bio-ultimate facelift utilizes a technology called microblading, whereby a low level of electricity is gently delivered to the treatment area in order to trigger favorable chemical reactions at the skin's cellular level, much like the body's own natural electrical current. Microblading facials are painless and relaxing.
Facial Sculpting is a technique that uses a safe microcurrent with electrical energy to stimulate and strengthen the muscle tissue under the skin, helping your skin regains that "plump and youthful" look again. It can lift, sculpt, and tighten any part of your face and neck. This procedure is non-invasive and has no downtime.

---
Have you tried our lightwave treatments?
Light Waves for Anti-Aging
Light Wave therapy can reverse the appearance of aging and damaged skin by stimulating the body's own regenerative system to replenish collagen and elastin, resulting in a more youthful appearance.
Light Wave can be customized for the individual patient to treat sagging skin, fine lines and wrinkles, stretch marks, cellulite and skin texture. This treatment can be done alone or in conjunction with other skin rejuvenation procedures. There is no down time, scarring or discoloration, and patients can return to normal activity immediately following treatment.
See our skincare link for more details.
Reduce stretch marks and loose skin ! 940-320-5432
---
Each one is designed for your personal needs.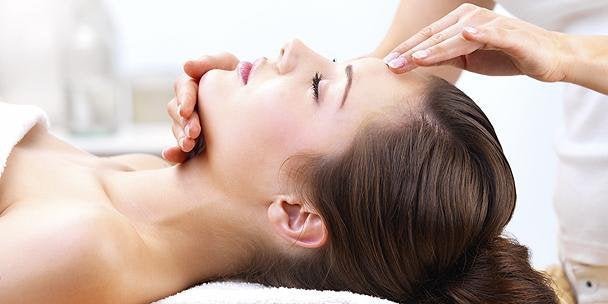 Look younger and hydrated with ONE facial !
Call Suzy:940-320-5432
---